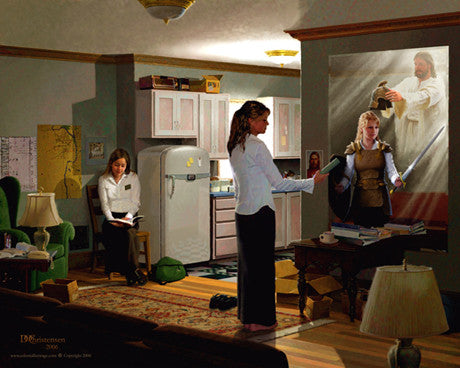 Witness for His Name - Sister Missionary Gifts - 11x14"
Regular price $16.95 Sale
ORDER 10 or more and get 50% OFF
This is an inspiring piece of missionary art because it literally reflects Christ's presence in the life of those serving Him. This particular version of the painting shows a sister missionary and her companion. Missionary art can inspire young girls, encourage young women, or comfort parents of missionaries.
If you would like to personalize this print with your loved one as the central character, just follow this link: https://celestialheritageart.com