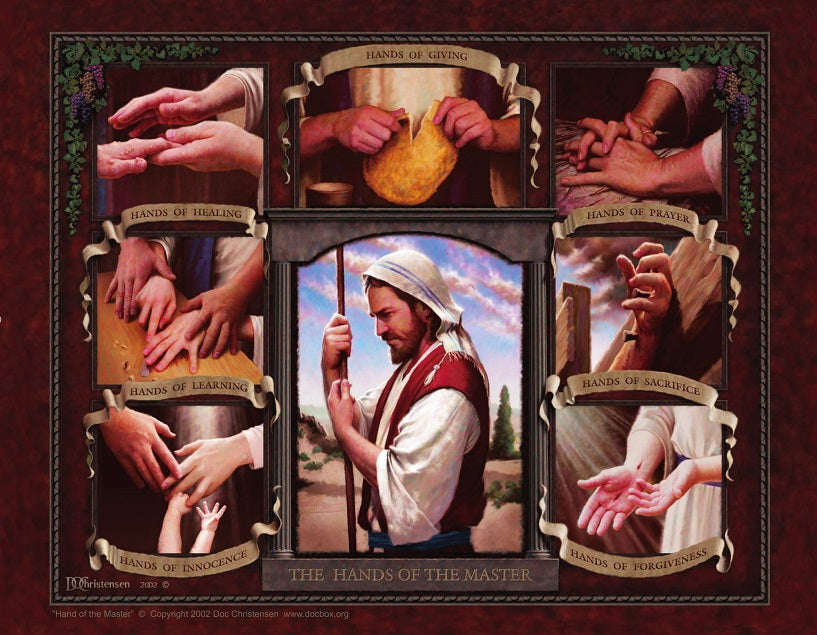 Hands of the Master - Doc Christensen - 8x10 or 11x14 Size
Regular price $19.99 Sale
This is a classic print by Doc Christensen, showing the the symbolism of the hands of Jesus Christ. 
This print comes in 8x10 or 11x14, showing the Savior's hands in acts of healing, learning, giving, innocence, prayer, sacrifice and forgiveness.
This print is now pretty much an exclusive on ProphetPaintings.com don't delay.