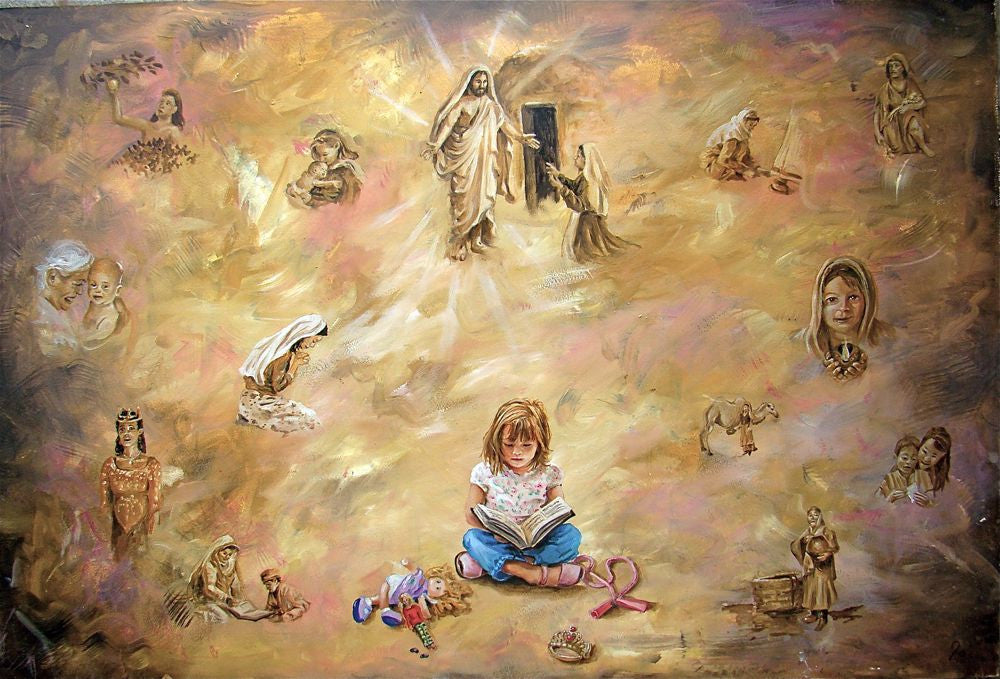 Women's Voices From the Dust - Various Sizes - By Jolynn Forman Children's Art
Regular price $16.95 Sale
Prophet Paintings.com Exclusive
This exclusive painting of ProphetPaintings.com is a fantastic print to place in any little girl's bedroom. It comes in four sizes and showcases scenes from the Scriptures featuring the women, such as Queen Esther, Mother Eve, Ruth and others. This print would be a great gift for birthdays, baptisms and other occasions. Don't miss out as this painting is not currently available anywhere else and this is the first time it has been available for purchase.
Please allow extra shipping time when ordering the 20x30 size.
Please contact us before ordering large quantities.