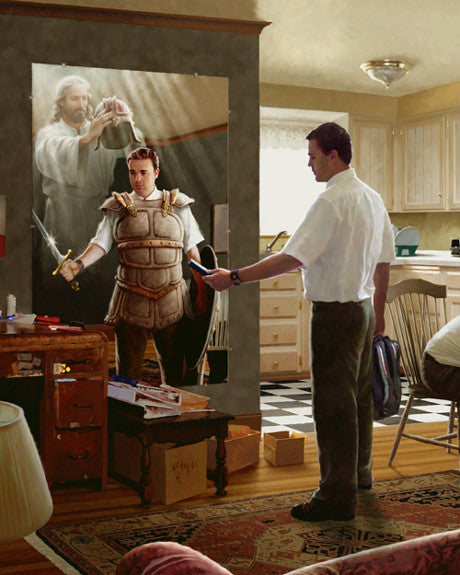 Armor of God - Missionary Gift - 5x7 Post Card Size
Basically FREE Just Pay the Shipping at Checkout!
Flat rate shipping! $5.99 - We are basically just giving this away for free you just have to pay for shipping
Our lowest price ever!
The Armor of God in post card size depicts a missionary and his companion getting ready for the day with the aid of the Savior. Missionary art can inspire young boys, encourage young men, motivate missionaries or comfort parents of missionaries.
If you would like to personalize this print with your loved one as the central character, just follow this link: https://celestialheritageart.com